Revolt Bouldering Gym
On the 2nd of January the Revolt Bouldering Gym has opened its doors in Delft!
In our bouldering gym 2.0 both recreational climbers and climbers at the top level can climb and train hard on boulders new style.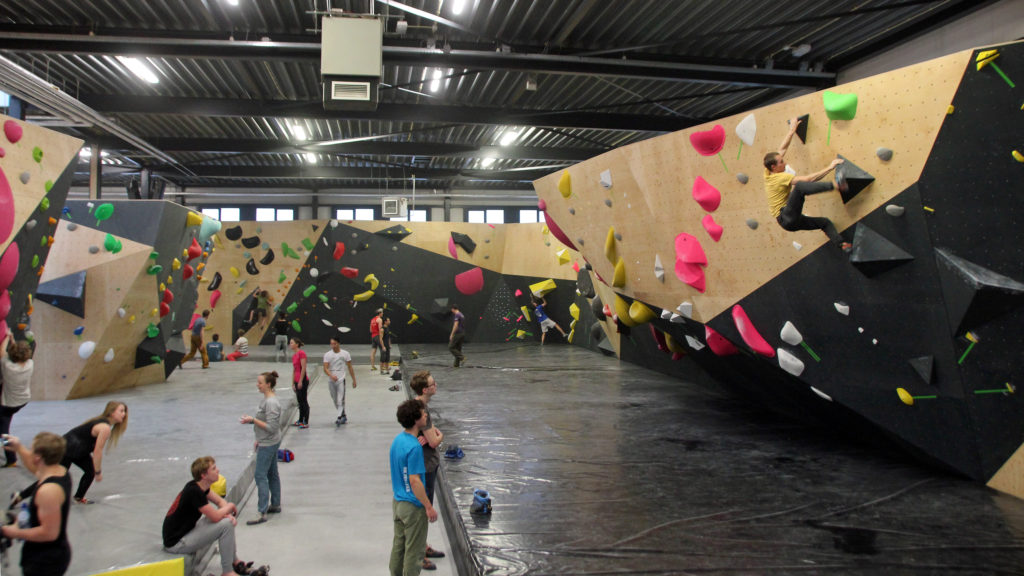 Our state-of-the-art climbing walls, built by T-Wall who also realised the Studio Block walls in Germany, will offer new and challenging bouldering problems at all levels.
Official opening
On January 26 we celebrate the official opening with free climbing for everyone!
Climbers from the Revolt Climbing team will give a demonstration and clinics new school bouldering.
Our youth trainers will give a test training for kids from 8 to 17 years old.
The official opening will be performed at 4 pm by Member of Parliament Rudmer Heerema who is strongly committed to improve sport conditions in The Netherlands.
Starting at 11 am, party at 9 pm!
Opening actions
Opening actions in January:
15% student discount (for everyone from 18 to 25 years old)
youth training: € 5 (entry and training, also in February)
when purchasing a 10x ticket strip: 1x free entry
when purchasing a one year subscription: 1 month extra
among the first 500 people who purchase a 10-ticket strip or a monthly subscription, 5 free one year subscriptions will be raffled (1 per 100)
Location
Kleveringweg 35, 2716 LZ Delft.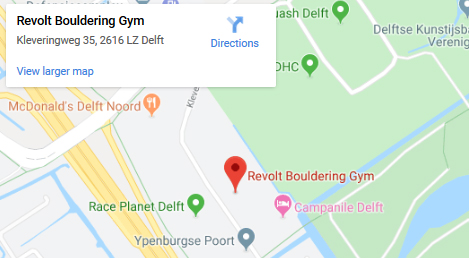 Video
Watch the video made by POF!ZAK
Contact
Stay in touch? Follow us on Instagram or Facebook .
Or contact us by email: info@revoltclimbing.com
Photos